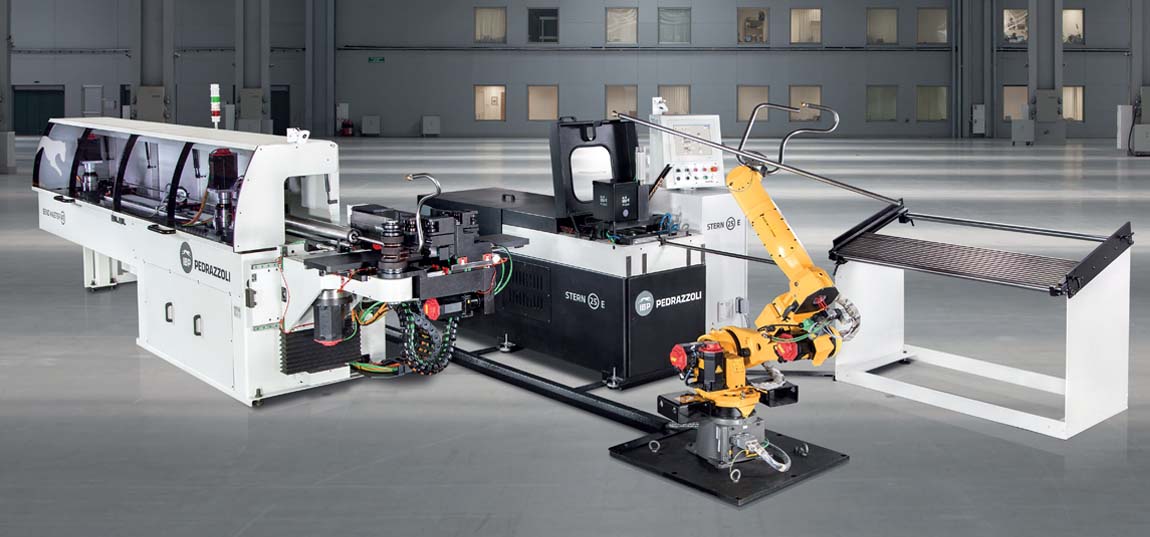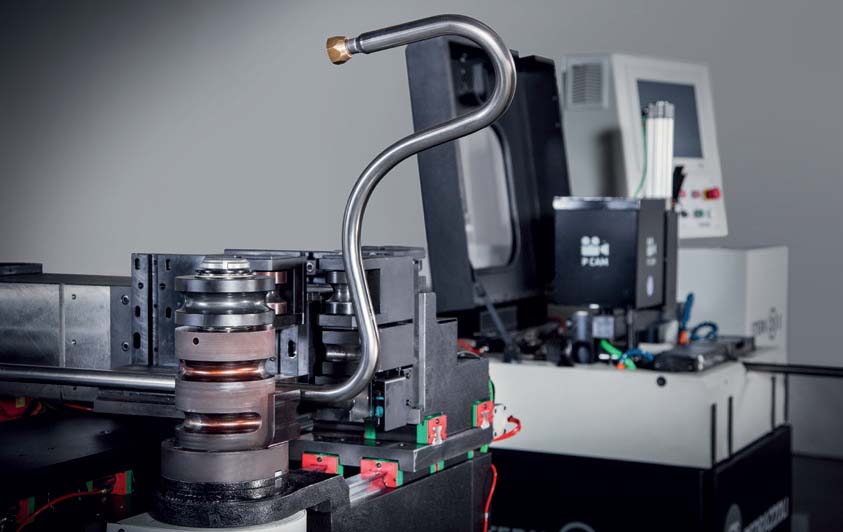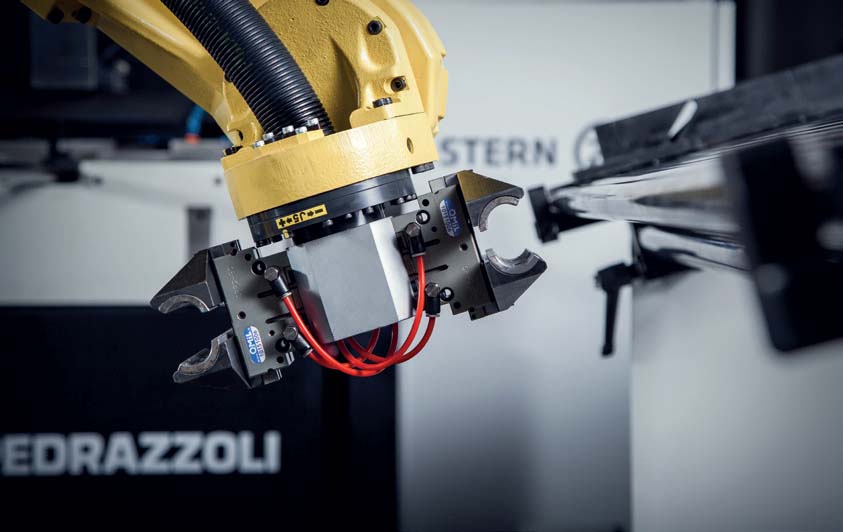 Would you like to speak to one of our knowledgeable and friendly Quantum Machinery Sales Experts?
Give us a call at (909) 476-8007
> Flexibility
> Repeatability and precision in productive process
> Increase of productivity
Example of integrated solution based on standard machines. Work cell for automatic execution of bending and endforming thanks to the adoption of an articulated loading robot which reproduces all the work phases of an operator.
Loading Chute
> To transfer tubes towards the bending phase.
> Single intervention of operator: adapting chute to tube length.
> Automatic loader facility.
Bending
> 10 completely electric controlled axis for multiradius bends even in clockwise & counter-clockwise direction.
> Automatic adjustment of tools for rapid set up.
End-forming
> Maximum versatility in making various end-forms.
> Possibility of integrating phase for nut insertion – even of different models- onto bent tube or for special process requirements.
> Loading chute. Nut reservoir capacity can be increased.
VISION SYSTEM WITH P-CAM FOR QUALITY CONTROL
Robot
> Fanuc brand, world leader in industrial robotics.
> Double clamp for combined operations.
> Integration of handling functions with quality control functions.