BM60-S Mackma Non Mandrel Tube & Pipe Bender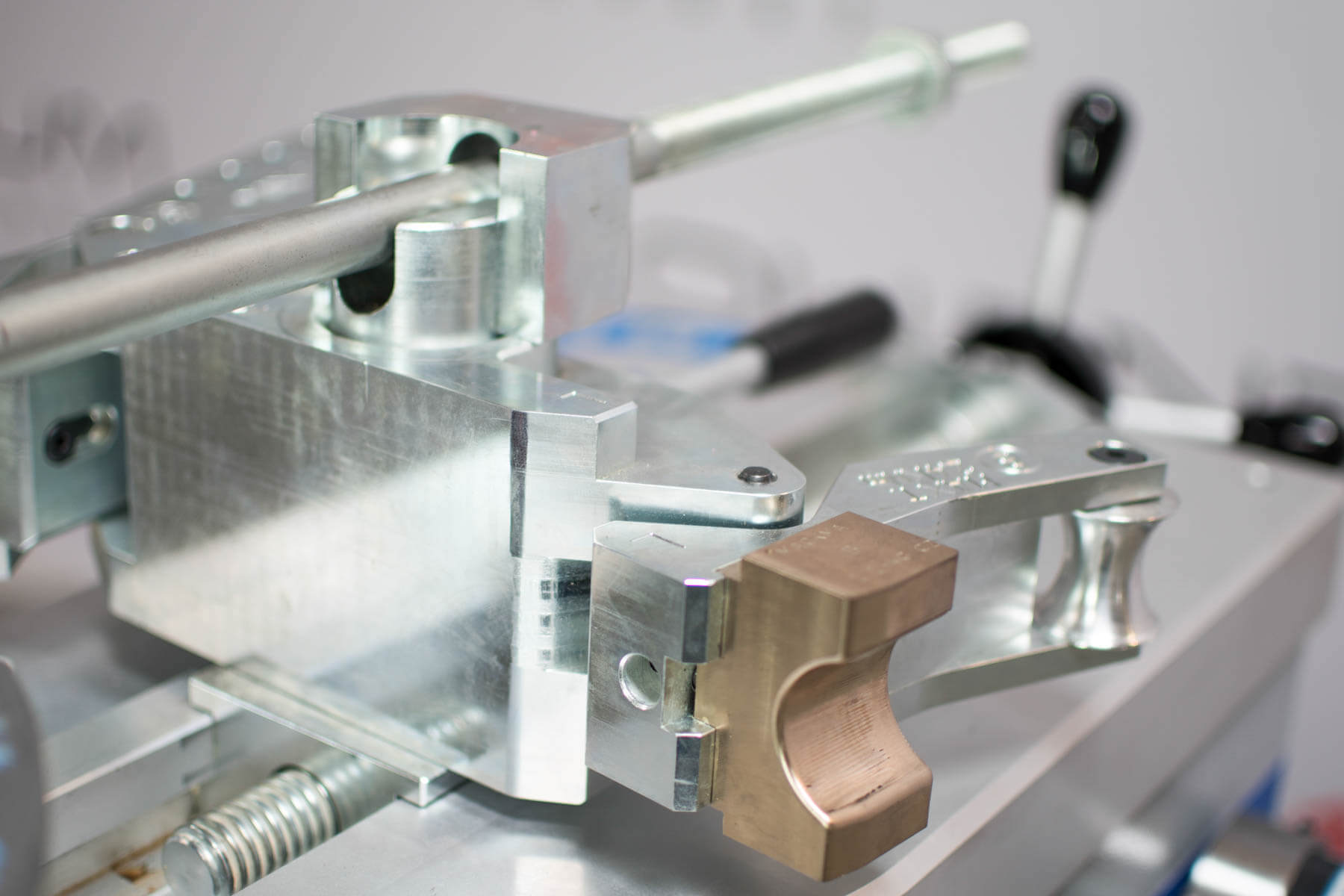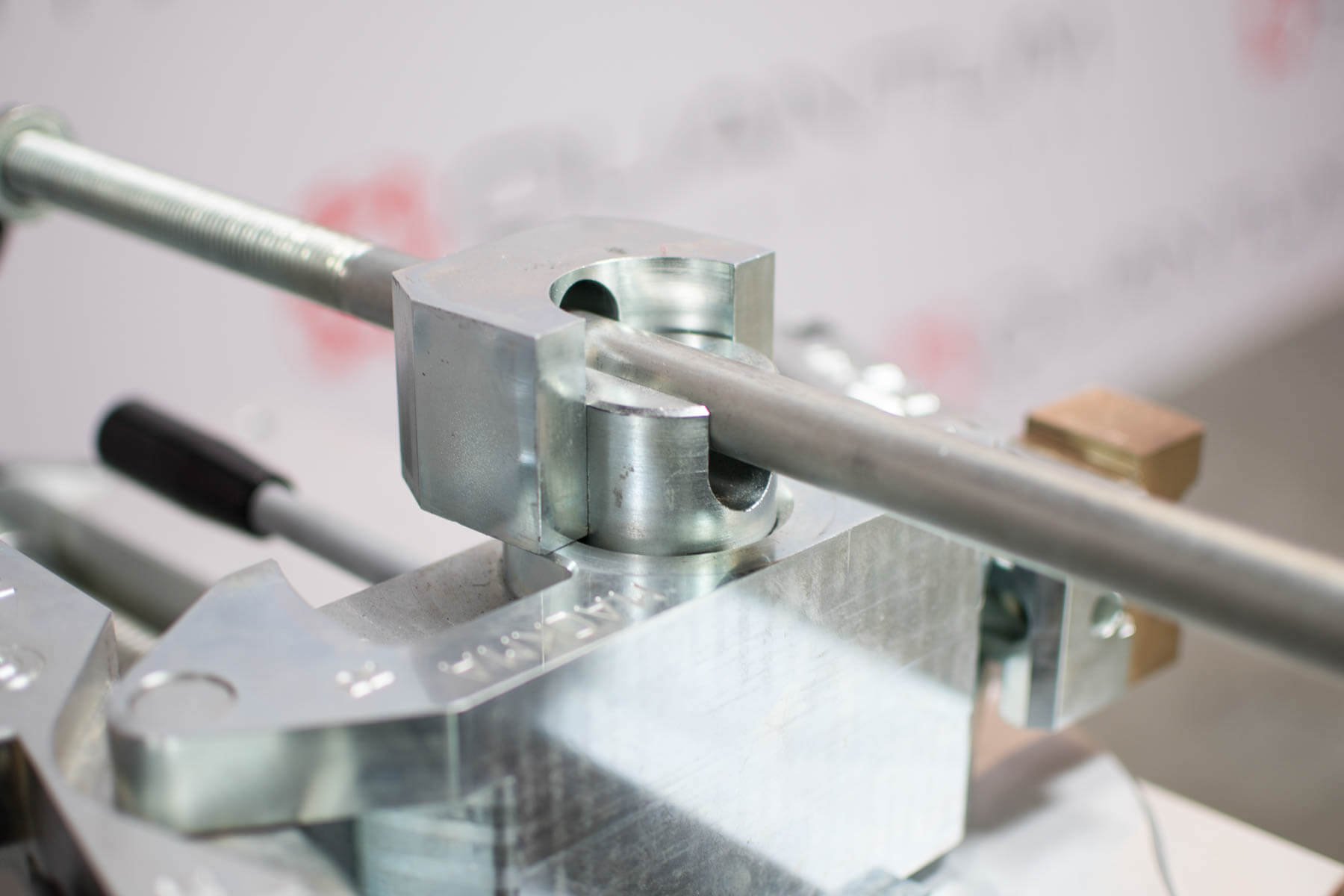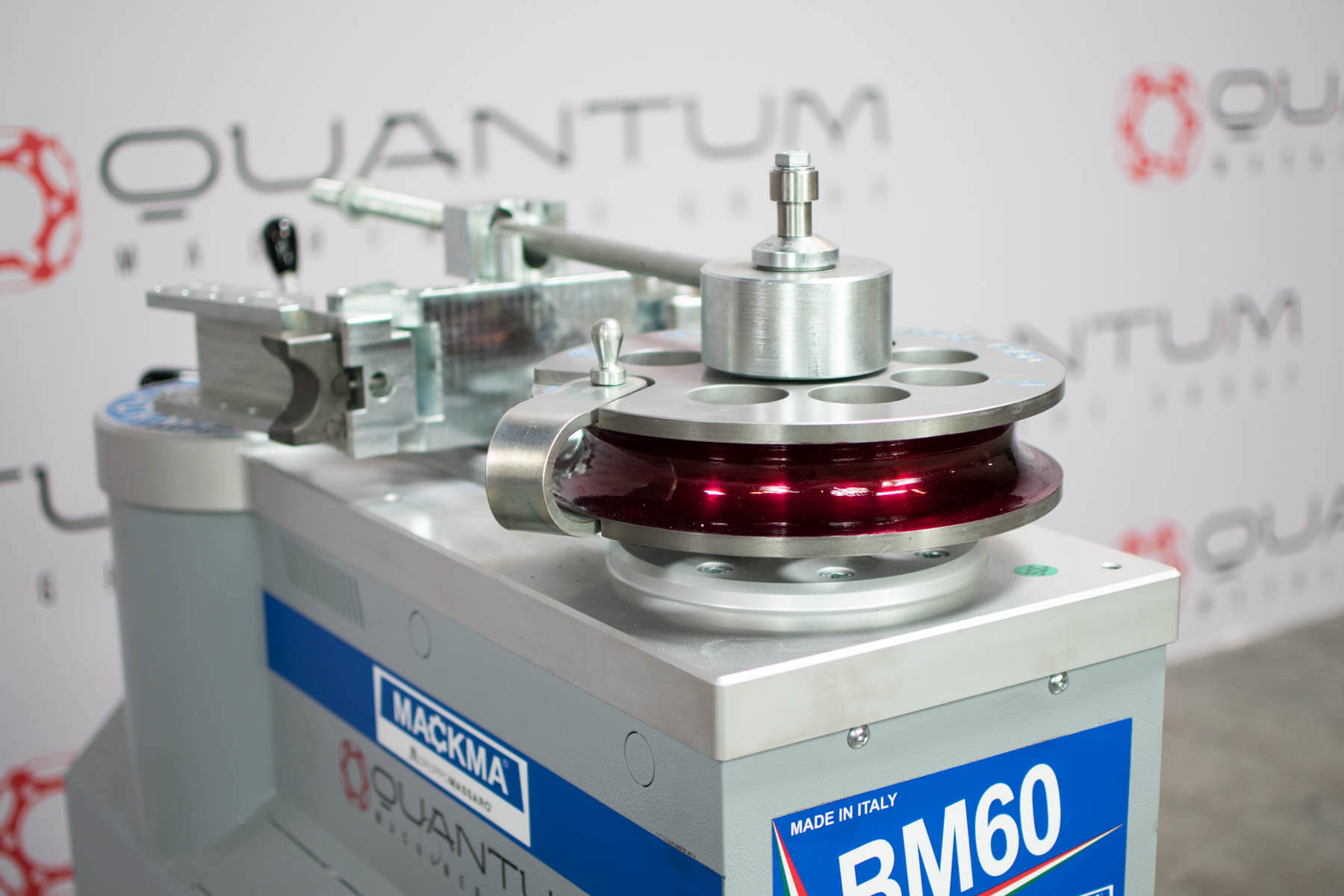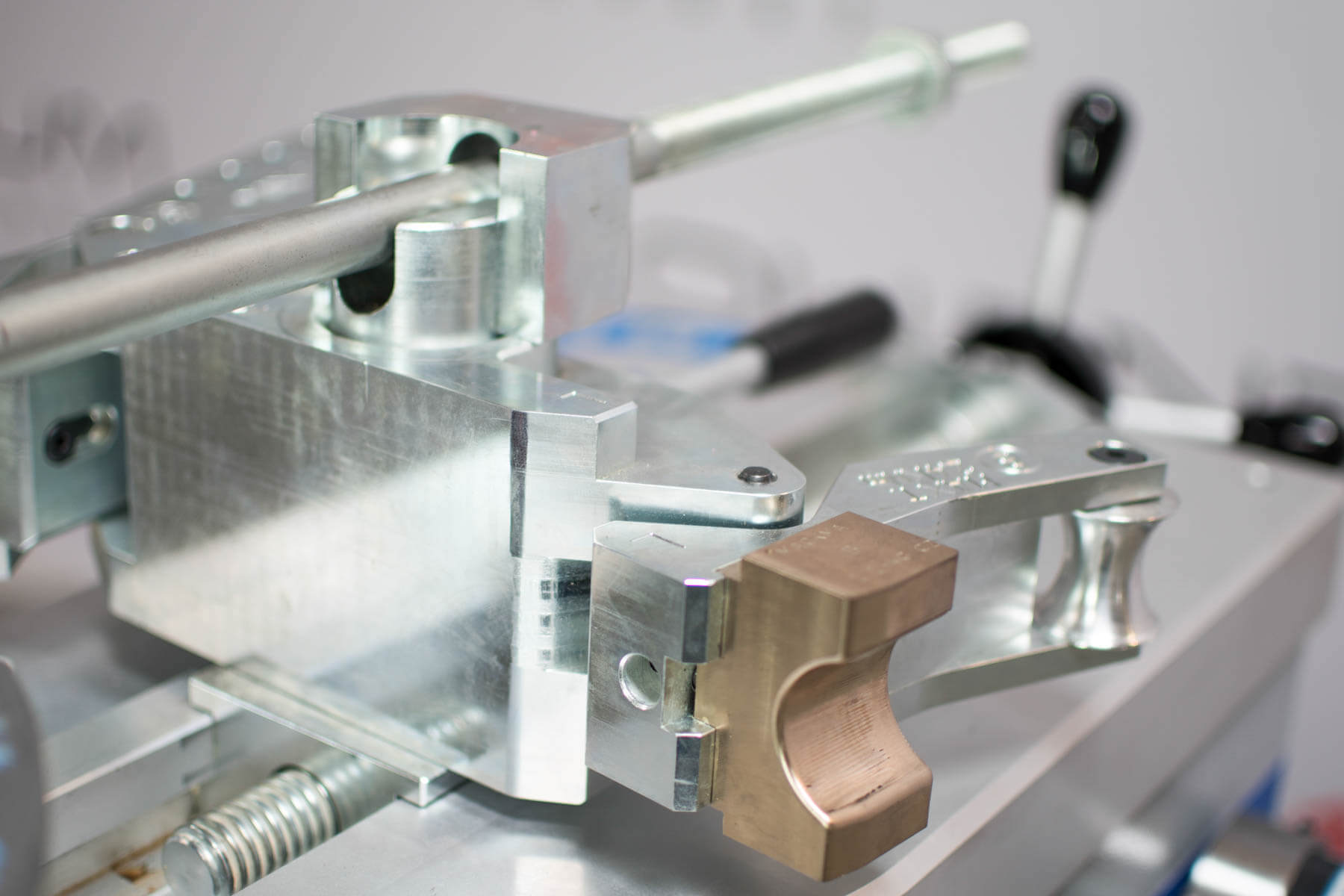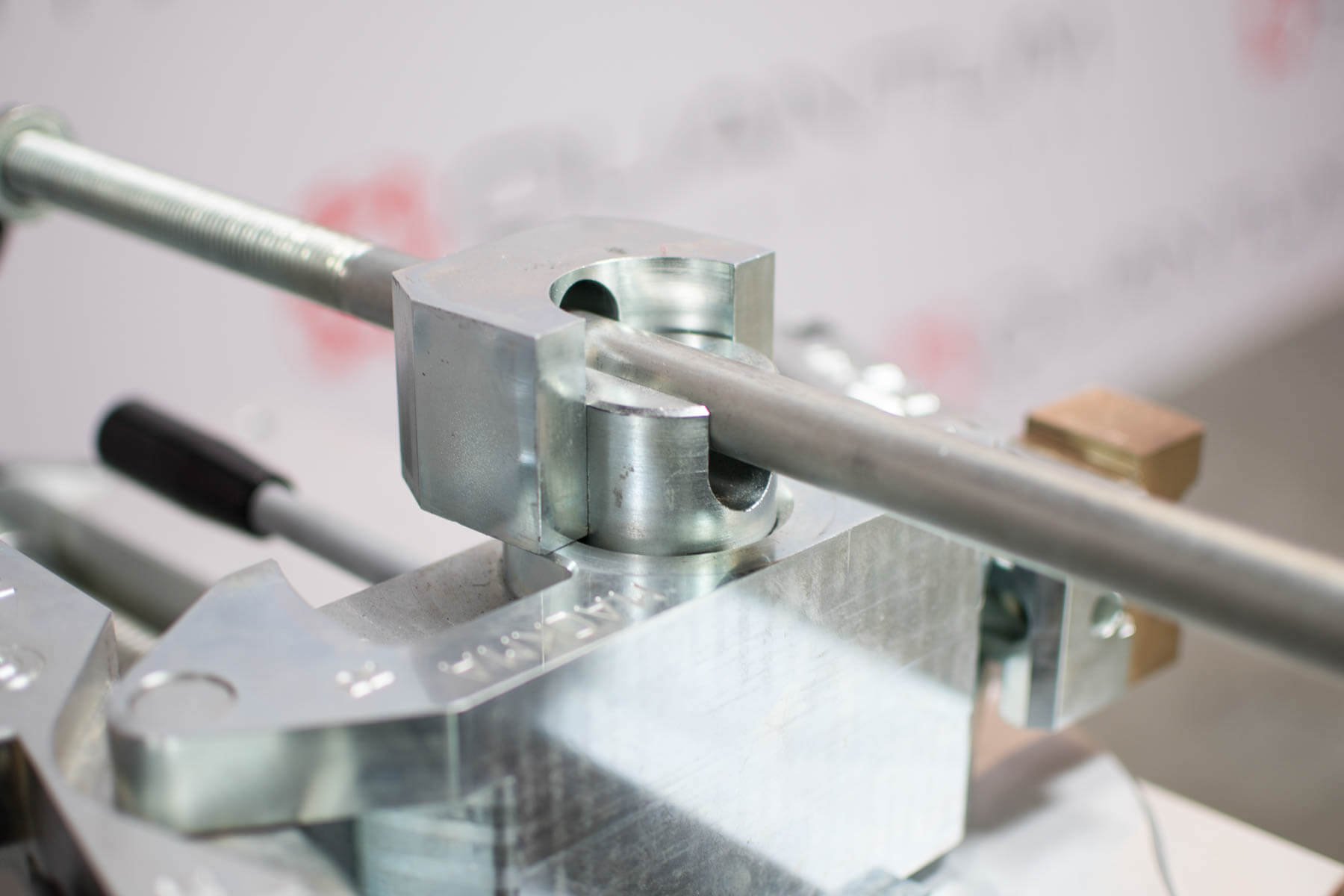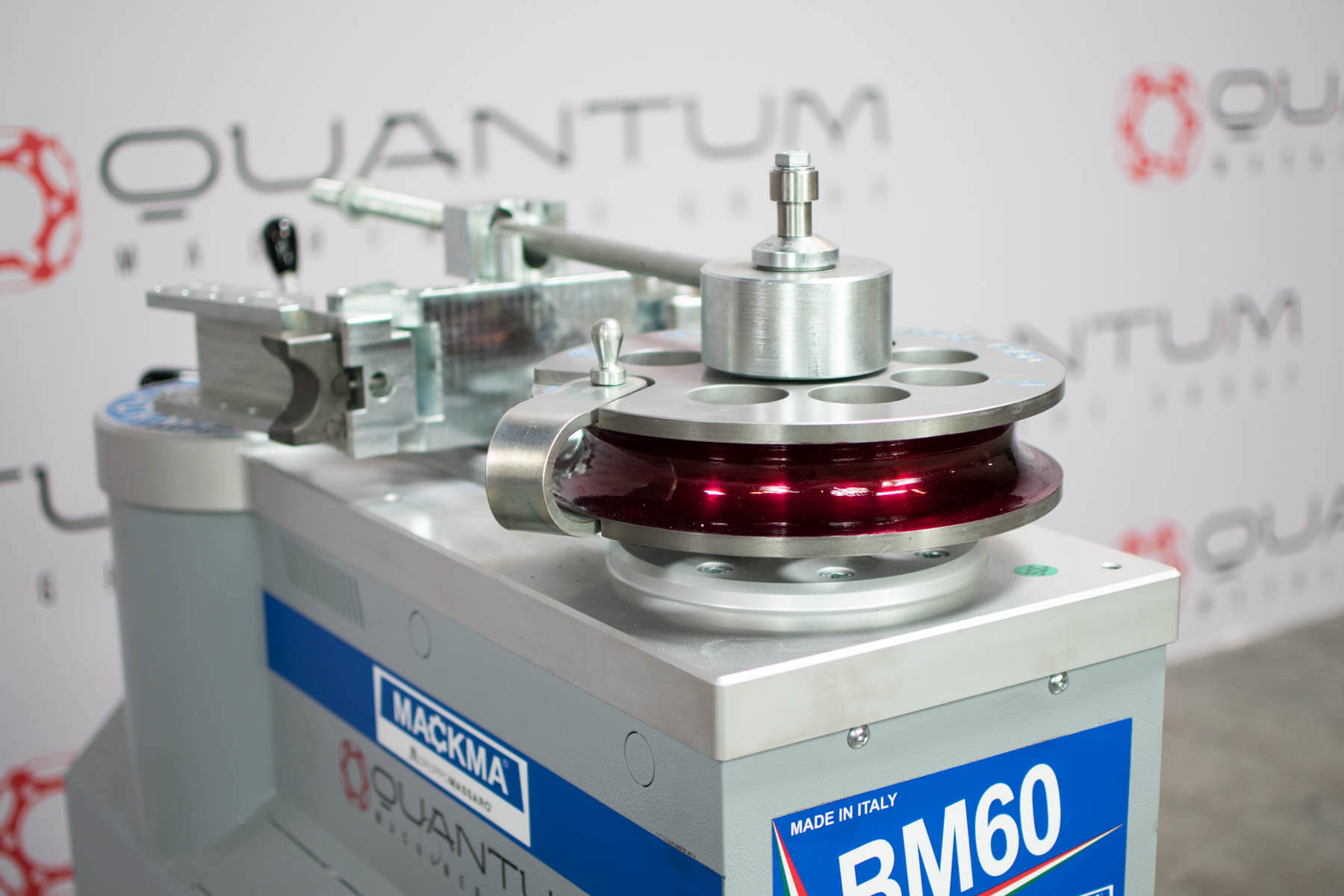 sale
BM60-S Mackma Non Mandrel Tube & Pipe Bender
Ready to place an order, or do you have any questions?
Call us at (909) 476-8007
The MACKMA BM Series Non-Mandrel Benders are the ONLY Non-Mandrel Benders that you can utilize to bend in the left-hand and right-hand direction using a reversible die-holder (thanks to the PATENTED Design by MACKMA) on the very same machine. (Ne need to purchase dedicated machines that can only bend in one direction.) The BM60-S Non-Mandrel Tube and Pipe Bending Machine's innovative design allows the bending of tubes up to 2.30" (60 mm) in diameter with a 0.150" (4 mm) wall thickness. With a maximum of 15" (380 mm) center line radius and a 3xO.D. Minimum Radius. It is capable of maximum performance for this size of machine, even in the most demanding markets.
(Shown with optional tooling and optional foot pedal, which is a $550 Additional Option).
The bend rotation speed [1 to 2 RPM] is monitored by a dedicated inverter, to ensure the correct bending speed according to the diameter and thickness of the tube. The modular design of the bending shaft assembly also allows the use of most competitors tooling, reducing long term tooling costs. The inverter-controlled motor reduces energy consumption to a minimum. The machine is mounted on precision casters for effortless movement around busy workshops and sites Mackma uses only 100% high quality Italian components to ensure long-term reliability.
VOLTAGES AVAILABLE:
220V / 1 PHASE - ON SALE FOR $13,295 (FROM $11,300)

220V / 3 PHASE - ON SALE FOR $13,975 (FROM $11,880)

480V / 3 PHASE - ON SALE FOR $13,975 (FROM $11,880)
Main Technical Data for the BM60:
Max Torque: 5,500 N/m
Max. Tube Outer Diameter using FE – 42 daN/mq: 2.30" x .150" (60 × 4 mm)
Max. Tube Outer Diameter using FE – 35 daN/mq: 2.50" x .190" (64 × 5 mm)
Max. Tube Outer Diameter using AISI 304/316 – 65 kg/mq: 2.50" x .115" (64 × 3 mm)
Height of the Head: 11.8" (300 mm)
Projection of the Head: 14.1" (360 mm)
Maximum Radius: 15" (380 mm)
Max Curvature Angle: 180°
Minimum Rotation Speed: 1 Revolutions Per Minute
Maximum Rotation Speed: 2 Revolutions Per Minute
Bending Direction: Rightward & Leftward
Max. Installed Power: 1.5 KW
Weight: 465 lbs. (210 kg.)
Machine Dimensions (WxHxL): 26.8" x 43.3" x 39.3" (680 x 1100 x 1000 mm)
Operating Temperature: 0 – 50°
REQUEST the Quote for the BM60-S NON-MANDREL TUBE & PIPE ROTARY BENDER
Request for BM60-S Non Mandrel Tube and Pipe Bender
Ready to place an order, or do you have any questions?
Call us at (909)476-8007