H3: Nargesa Industrial Gas Forge Furnace (Three Burner)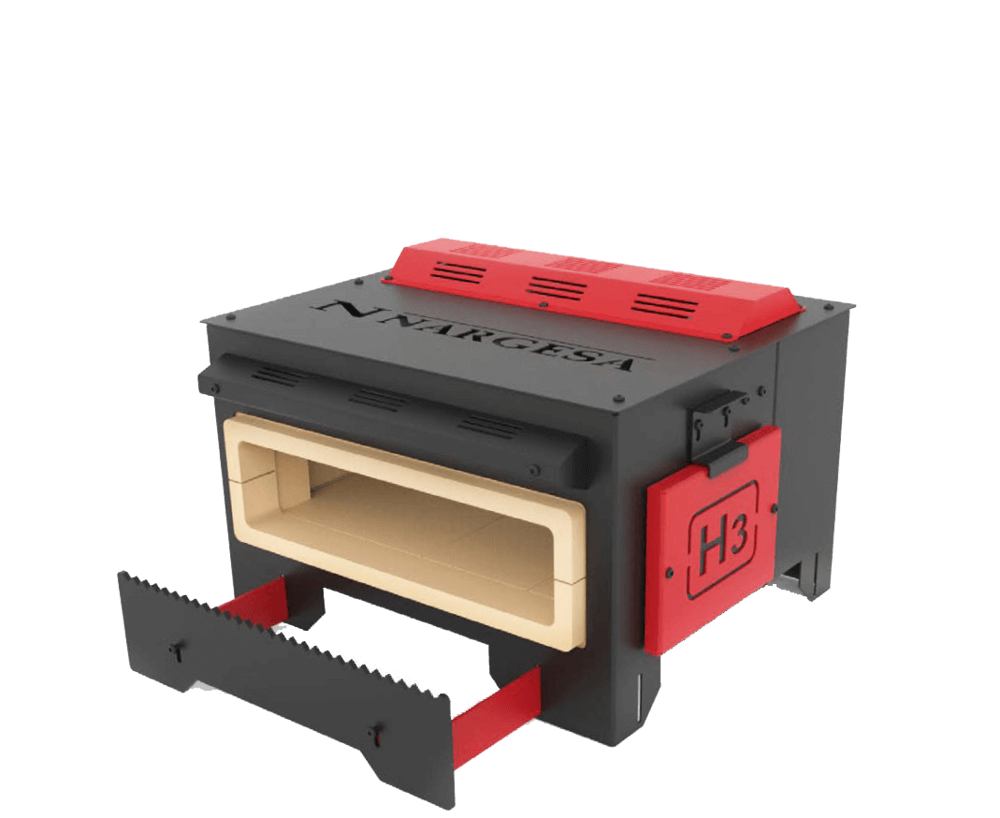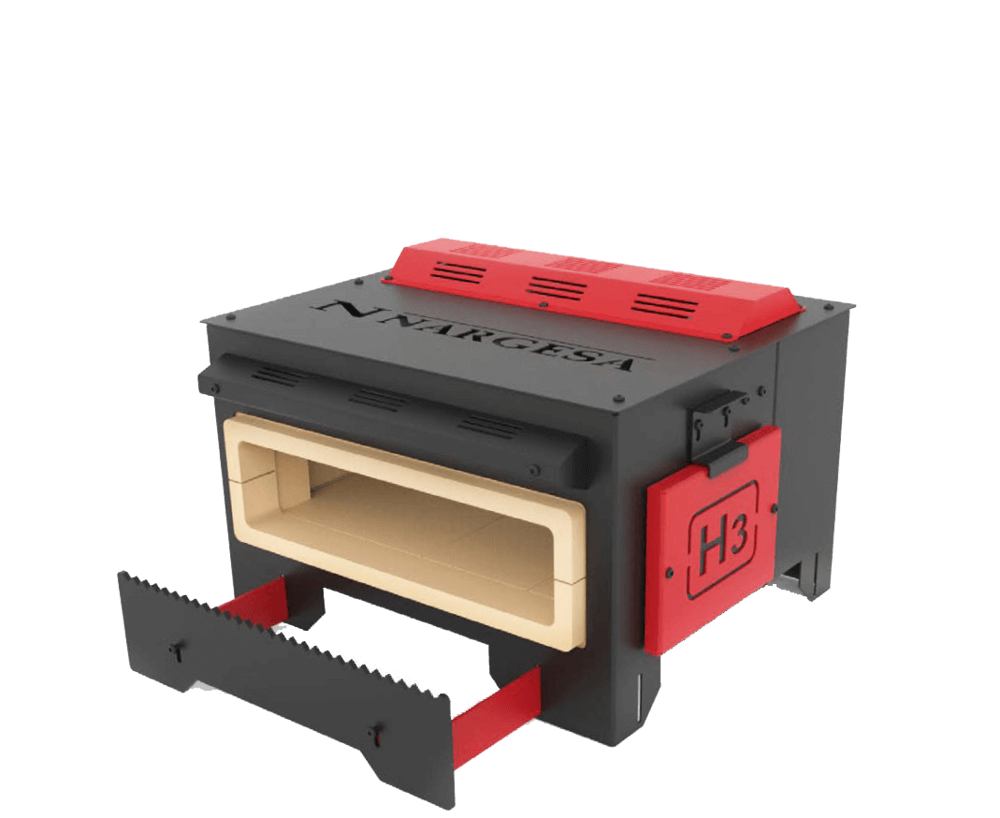 H3: Nargesa Industrial Gas Forge Furnace (Three Burner)
$2,750
Ready to place an order, or do you have any questions?
Call us at (909)476-8007
The Nargesa H3 Gas Forge has three burners.
The H3 NARGESA Gas Forge Furnace was designed to heat up steel parts. It is used in ornamental forging at blacksmith workshops to mold iron until reaching the desired shape, to make end forging, fabricate horseshoes, for the treatment of metal parts... It is a good substitute for conventional forging.
Its simplicity, dimensions, easy ignition and fast reaching of optimum working temperature, make it a very versatile furnace. All propane forging furnaces (Nargesa H1, H2 and H3) have a removable back door which enables heating steel bars in the middle.

NOTE: This forge is equipped with a European regulator, customer is responsible for changing the regulator for U.S. use.
H3 Gas Forge Furnace Specifications:
Useful Inner Cavity: 11"W x 3.9"H x 18.9"D
(280mm Width x 100mm Height x 480mm Depth)

Burners: 3

Weight: 84 lbs.

Propane Gas Supply.

3 Year Warranty on Parts.

Maximum Capacity Ø: 3.15" (80mm)

Adjustable pressure from 0.5 to 2 Bar.

Working Temperature: 2,370ºF = 1,300ºC

Maximum Consumption: 1 Kg/h. Per Burner (x3)

Removable back door to heat up steel bars in the middle.

Combustion chamber isolated by ceramic fiber and refractory brick.

All burners may work independently. There's no need to make them work altogether.
Main Advantages of Using a Propane Gas Furnace instead of a Conventional Carbon Forge:
Easy ignition.

Fast reaching of working temperature.

It's clean and it does not produce harmful emissions.

Possibility of moving it to the working site: Eg. Horseshoeing.
Safety Components:
Flame check valve.

Furnace Nargesa H3 is delivered completely mounted.

Pressure reducer between the tank and the supply hose.

All components are standard and easy to get at any shop or hardware store.

Thermal device valve: It cancels the gas supply in case of detecting anomaly.

Adjustable safety metal screen at the front part. It allows dodging any metal projections that might occur.
Removable Back Door:
All propane forging furnaces Nargesa H1, H2 and H3 have a back removable door which enables heating steel bars in the middle.
It allows and eases the job with long dimensions parts.
(Machine Shown to the right is the H3)
Ready to place an order, or do you have any questions?
Call us at (909)476-8007
REQUEST MORE INFORMATION ON THE H3 NARGESA INDUSTRIAL GAS FORGE FURNACE
REQUEST MORE INFORMATION ON THE H3 NARGESA INDUSTRIAL GAS FORGE FURNACE