MX340G INDUSTRIAL HYDRAULIC IRON WORKER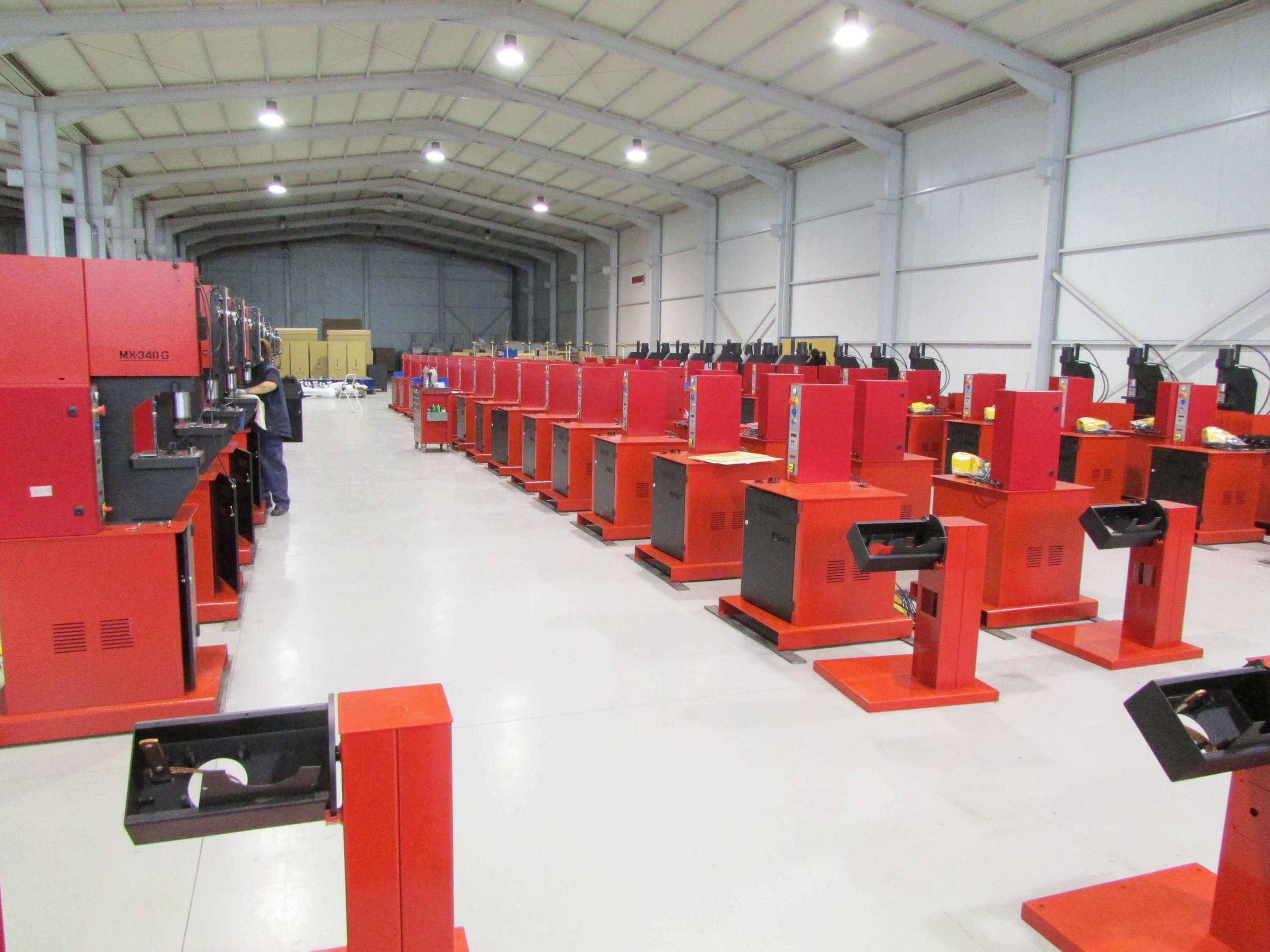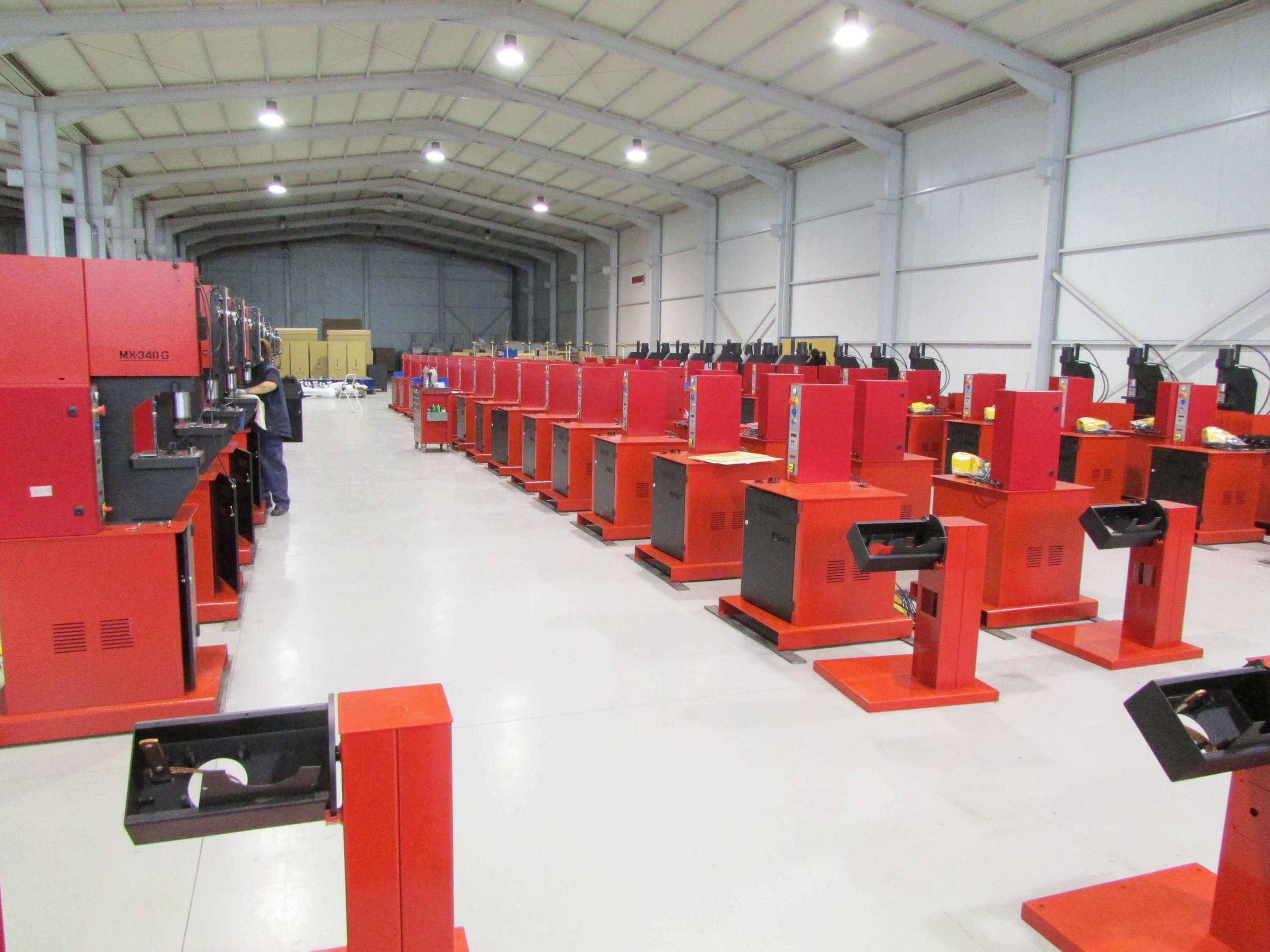 MX340G INDUSTRIAL HYDRAULIC IRON WORKER
Call us at (909)476-8007 to check on availability.
PRICE: $8,900
Electrical Options:
220V / 3PH / 60Hz

480V / 3PH / 60Hz

220V / 1PH / 60Hz
The QUANTUM NARGESA MX340G Hydraulic Ironworker (Punching Machine) is widely-known for its extensive versatility. This unit can perform numerous working functions, such as punching materials (like sheet metal, flat bar, tube, angle, U profile, T profile, UPN, IPN, etc..) Bending, Cutting, Inlaying, Tube Notching, Embossing, and it doesn't end there. The MX340G can be adapted to be used with tooling of any kind, even tooling that is made by you, the customer. If you're looking for a versatile, efficient and easy to use workhouse, then the MX340G is an essential piece of equipment for your metalworking shop floor.
Swinging front safety protection.

Activation with safety pedal.

Digital display.

Parts and strokes counter.

Alarm diagnose.
REQUEST MX340G: 40 TON IRON WORKER QUOTE
Request Quote for the MX340G: 40 Ton Iron Worker
PUNCHING: All kinds of punches can be supplied: round ones, square, oval, locks punches... Punching can even be made in a tube!
OTHER APPLICATIONS: There are a multitude of applications that the MX340G Ironworker can handle. (There are more than 40 optional standard tool sets that we offer and are available to help you complete any jobs that comes your way.)
NO STANDARD APPLICATIONS: If you require, we can manufacture custom tooling to make all kinds of parts.
STANDARD EQUIPMENT PROVIDED WITH THE MACHINE: The MX340G includes one punch and die of your choice within the capacity of the machine. The other tooling offered for this unit is optional. Keep in mind that each machine can be equipped by you, as desired.
ADVANTAGES: Our MX Series Ironworkers stand out in many ways, but they are literally like no other Ironworker on the market, because of its 7"/180mm goose neck, the 3.93"/100mm displacement and the wide working table that allows you to fit all kind of tooling. It is not in uncommon for our customers to make their own tooling, since it is so easy to adapt their custom tooling to the MX340G.
Extremely Fast Tooling Changeover - Max. of 30 Seconds.

The Displacement Adjustment allows for an increase in productivity.

There is no maximum dimension for punching.

Swinging front safety protection.

Start/Activation with safety pedal.

Digital display.

Parts and strokes counter.

Alarm diagnosis.
STANDARD EQUIPMENT PROVIDED WITH THE MACHINE: It's composed by a round set of punching tooling on his choice. The other tooling are all optional, each machine can be equipped as desired by the customer.
Quantum Machinery is an extremely proud U.S. Distributor of Prada Nargesa, we (Quantum Machinery) handle/cover the following U.S. States: Alabama, Alaska, Arizona, Arkansas, California, Colorado, Connecticut, Delaware, Florida, Georgia, Hawaii, Idaho, Kansas, Louisiana, Maine, Maryland, Massachusetts, Mississippi, Montana, Nebraska, Nevada, New Hampshire, New Jersey, New Mexico, New York, North Carolina, North Dakota, Ohio, Oklahoma, Oregon, Pennsylvania, Rhode Island, South Carolina, South Dakota, Tennessee, Texas, Utah, Vermont, Virginia, Washington, West Virginia and Wyoming.