MP60 INDUSTRIAL POWER HAMMER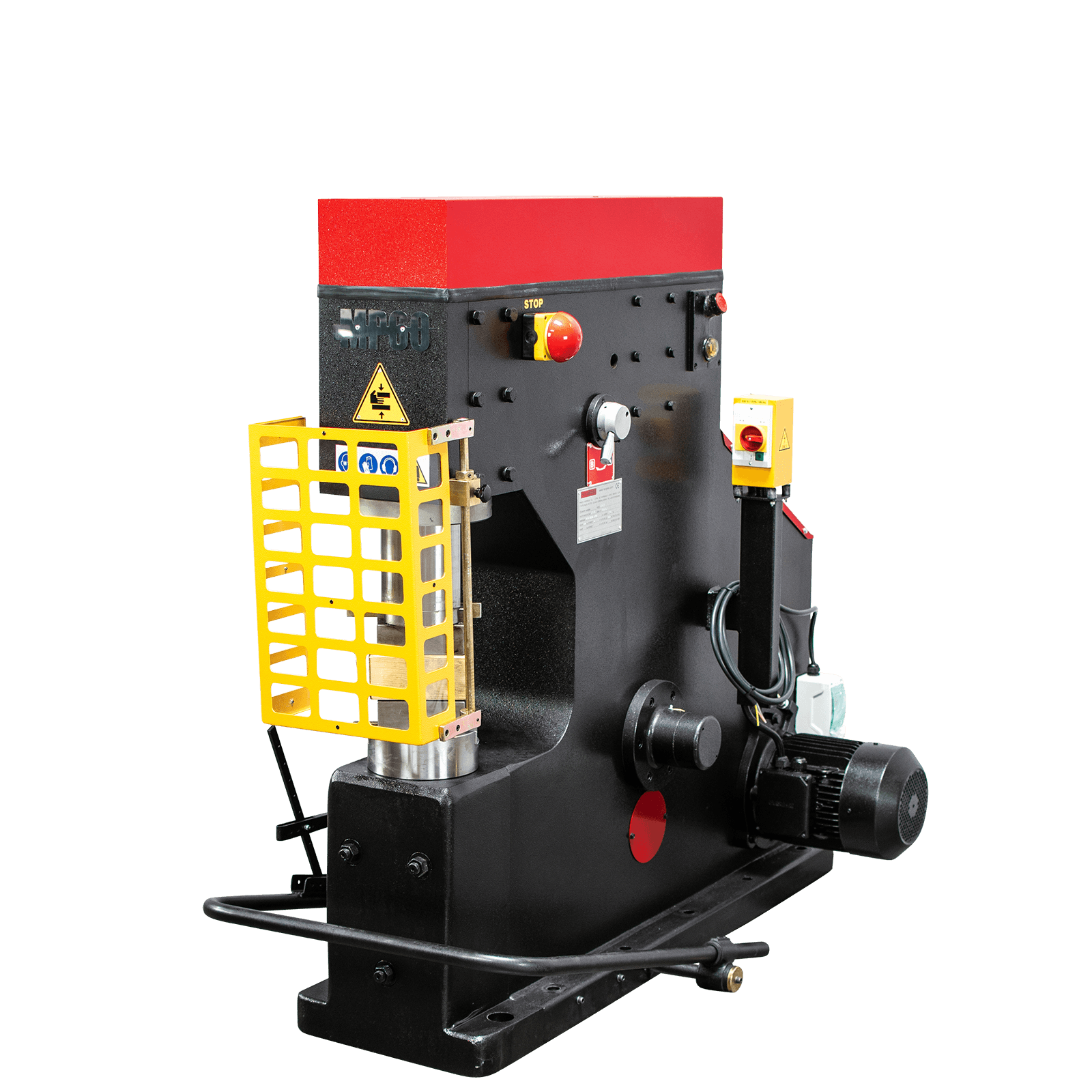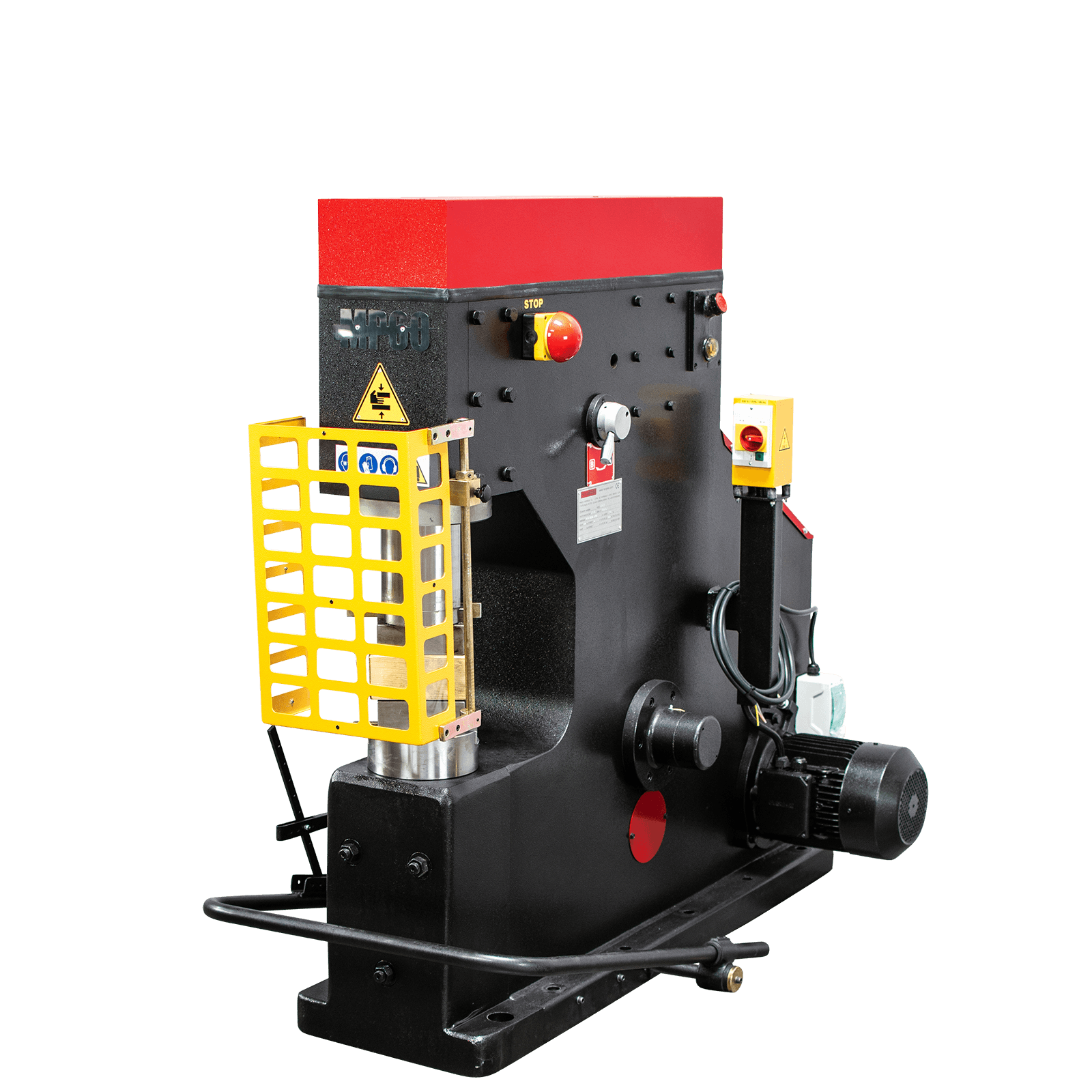 MP60 INDUSTRIAL POWER HAMMER
Ready to place an order, or do you have any questions?
Call us at (909) 476-8007
Price: $20,500
Electrical Options:
220V / 3PH / 60Hz

480V / 3PH / 60Hz
The QUANTUM NARGESA MP60 Nargesa Power Hammers, are manufactured in welded and mechanized steel sheet. It is used in many blacksmith workshops to make all kinds of parts for the ornamental forging, which eases the job of moulding hot iron. Different tools are used with it to inlay, mould, give shape, cut, pierce, riveting and embossing, etc all kinds of metal.
The Power Hammer Quantum MP60 Nargesa works by two cylinders, one at the back and another one at the front which is the one that impulses the stem for the stroke.
The motor for the Power Hammer moves the rod of the back cylinder or compressor and the compressed air goes to the front cylinder through the valves that control the stroke displacement.
Compressor incorporated: No need for any external compressor.

Frame made of welded and mechanized steel, it isn't made of casting.

Automatic greasing system.

Cylinders made of GG2I to ensure a good performance.

Orientable cylinder to ease up the operative's work.

Front protection against any projections.

Protection for the driving pedal.

Electric protection of the engine.

Emergency stop.

Moulds made of a special steel to stand big impacts at quite high temperatures.

Great variety of tooling and exchangeable moulds. (For more information, see Tooling)

Manufacturing of tooling as requested.
REQUEST: MP60 POWER HAMMER QUOTE
Request for MP60 Power Hammer Quote
Nominal dropping weight: 60 Kg.

Strokes per minute: 220

Strokes max. displacement: 230 mm.

Max. round working capacity: 70 mm.
Max. square working capacity: 60x60 mm.

Engine power: 5,5 Kw.

Weight: 1190 Kg.
All our Powerhammers or Martinetes MP Nargesa are equipped with an upper standard flat tooling and lower one.
This tooling is the most versatile one and it's bond to the operative's skillfulness.
It's made of a special treated steel to stand hard strokes at very high temperatures.

Nº of pieces: 2
Dimensions: 60x120x85
Ref: 140-14-01-00001
All models of powerhammers MP have a wide catalog of moulds to make all kind of pieces. We also manufacture tooling as requested to make parts according to the customer's design. In the PDF file you will be able to download the the list of standard moulds we can offer.
DIMENSIONS OF THE MACHINE POWER HAMMER MP60
Dimensions of the machine: 900x1600x1600 mm.

Weight: 1190 Kg.

Tariff Item Code: 84621090

Other features:
The machine is delivered completely assembled.
USES FOR THE MACHINE: POWER HAMMER MP60
The Powerhammer or Martinete is used to make all kinds of ornamental pieces for the forging by using tooling to mould hot iron with successive strikes until obtaining the desired shape. The user can make any kind of arrow, flowers, balausters, handrails, scrolls, the spiral endings, and surface finishes. It is a very versatile machine where the operative's skill is very important.
READY TO PLACE AN ORDER, OR DO YOU HAVE ANY QUESTIONS?
CALL US AT (909)476-8007